Our next MSM event!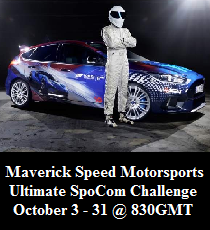 RetPetty

Admin





Race Number

: 7



anyone buying the pack and trying to use the andretti isf2000, the stock gearing isnt at all useful and youll struggle to get the car offa the line

try using gearing as follows:

1st - 2.65
2nd - 2.00
3rd - 1.55
4th - 1.15

not 100 perfect but will atleast get you going from around 6,000rpm
_________________________________________________

RetPetty

Admin





Race Number

: 7



The Vandura and the F100 are a bit silly to be included.  The Toyota Celica is actually a pretty cool little car, imo.  It could have turned into a cheaper versoin of the Supra in the 80s, but instead they made it a gutless FWD car.  Anyway, the F2000 race car is an interesting little alternative to the Formula Ford.  It more predictable and would make a great primer to open wheel racing in Forza.  The Ferrari is fairly useless.  I haven't driver the two Audis yet.  Don't care for the Lambo.
_________________________________________________


Dominic Mako

Admin





Race Number

: 32



The veneno is a pretty balanced s class car once swapped to rwd. Crazy launch as awd
_________________________________________________

RetPetty

Admin





Race Number

: 7




Plagued Almond




Race Number

: 18



The Lambo in there looks like it could be a good Batmobile

LoneStranger






---
Permissions in this forum:
You
cannot
reply to topics in this forum