Our next MSM event!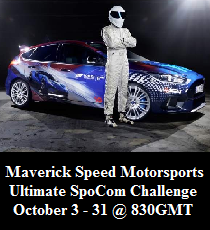 for us lets say, racingly challenged the next series should be on really small tracks like catalunya school and others similar, this way all cars will be close the whole time bringing in mucho close racing,lol.

i tried racing diff cars around he smallest tracks on this game and as there are no real straights its hard to get away from anyone, i also drove on the oval in the f1 car in a one off race, no braking needed so its all down to the drafting, was fun and annoying at the same time.

d4ninho





With us doing a B class race, I sorta expect the next series to be a higher up class. We tend to go back and forth on low class high class cars, so I would expect the next series to be a little bit higher, maybe A class or even S class. 

However, at the same time Dom/Ret may deemed that the B class race was a high class car and our next series may be C or D class, just gotta wait until this week and see.
_________________________________________________

Normally, I would open a thread for members to post ideas, but apparently I had not made one in a while. We are getting together details for our next event, and these recommendations and preferences are welcome.

FYI: I also re-titled the thread.
_________________________________________________


Dominic Mako

Admin





Race Number

: 32



Typically the lower classes provide closer racing rather than the length of the track. 

70s gp on an oval is a great test of drafting and patience. You lift alittle but the draft gives a huge boost and u have to be in the right place at the right time
_________________________________________________

RetPetty

Admin





Race Number

: 7




---
Permissions in this forum:
You
cannot
reply to topics in this forum