Our next MSM event!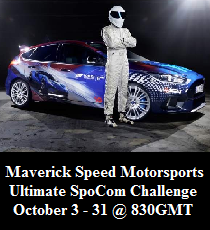 First off, I'm pretty noobish at tuning, but I made this thread to leave notes on what I discover by tuning different cars, in different classes and most importantly which types of upgrades are key on certain tracks. I'll putting whatever car I work on in the garage as well so you guys are more than welcome to do some laps

http://diy-racetuning.net/ - Thanks Zhambrak pm'ing this guide!
Scrapped the BMW in favor of the my F&F series car
Shakedown #1 - Camino V. Extreme
Last edited by Veinzer on Thu Jan 26, 2012 2:19 am; edited 3 times in total

Guest

Guest





Also, for whoever plays F1 2011 (I think im the only one here that plays it

)
Setups are here
http://f1carsetup.com/index.php?/forum/48-f1-2011-setups/
They are mostly race setups, so you might need to adjust 7th gear for a higher top speed on the long straights when you use DRS & KERS during practice & qualifying.

Guest

Guest






---
Permissions in this forum:
You
cannot
reply to topics in this forum