Our next MSM event!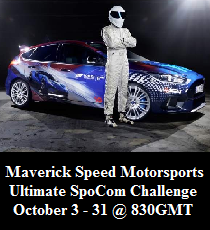 According to many people I am apparently a good painter. That's up for you to decide though. I've decided (mostly out of boredom) to share my favorite paints. If anyone would like Base paint/vinyl schemes I would be more than happy to gift them. Some logos I do not own however, so I cannot gift entire paints on some cars. I can also convert paints to a different car if you'd like. Just PM and we can work something out (I may need to borrow the car).
Please note these go in order of oldest to newest paints
"Wind Goddess" Nissan GT-R SpecV
This is a FM3 paint (I probably still have it...somewhere). Paint comp finalist.
Red Bull Ferrari 458
Bobbo commissioned me to make this one close to the end of FM3, which lead to the infamous:
Pink Bull Ferrari 458



You know you're turned on by this
"FIOS" Audi Touring Car
Something I made up for the doomed FIOS Club. Other pics are sponsored but don't show the two-tone off as well
Honeycomb Naziwagon



I made this when one day I decided that I needed to find a use for the honeycomb vinyls so I cobbled this together before the next exhibition race. In retrospect the MSM in black looks really bad but i never got around to changing it
Siemens Corvette C6.R



The only reason I did this paint was to use a certain community vinyl. I ended up using it to create subtle DNA strands behind the Siemens Logo.
Joest Audi R8 GT



Replica paint of the Audi R8s used in WED and ILMS
Angeldust Tuning DBR



This is pretty much a reskin of the Corvette paint. I feel this one turned out better.
WEC Safety Car



Made for the WEC series. This is actually the first neon car I did.
Hyundai Factory Genesis Touring Car



48 hours old now and still loving it.
Seibon Nissan GT-R GT500


This particular paint is only a day old but is actually a repaint of one of my originals. This paint was originally a replica of the Sumo Power GT-R for Stevil's GT1 series. I took the the same concepts of the car over to the GT500 model and changed everything up for a fresher and sharper looking car.
WIP Boeing (?) Honda Lola



I've been working on this car the day I got it. Currently its Boeing sponsored but I just can't get a scheme that I like like, only a scheme that I sorta like. You know?

Guest

Guest






Guest

Guest





Nice. I like the pink redbull haah

Guest

Guest





_________________________________________________
Follow Me on Twatter: @Ryanmfoley5
Check out my new Blog: http://ryanmfoley.blogspot.co.uk/
I really like that Seibon GT-R—nice work.

Guest

Guest






---
Permissions in this forum:
You
cannot
reply to topics in this forum