Our next MSM event!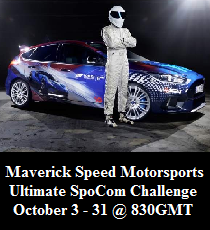 *if this is done wrong please let me know. also, some parts are incomplete.*

"Community Car Form: 2010 Lexus LF-A"

------

Classification: All Rounder
Manufacturer - Lexus
Model - LF-A
Year - 2010
Class/PI - S 700

Vitals:
HP - 650ish
Torque - 460ish
Weight(lbs) -
Distribution -
Displacement -
Drive Type - MR (Mid Engine, Rear Wheel Drive)

Statistics:
Speed - 8.1
Handling - 6.8
Accel - 8.8
Launch - 8.5
Braking - 6.9

Benchmark:
0-60 -
0-100 -
1/4 Mile -
Lat G 60 -
Lat G 120 -

Key Upgrades: NO weight reduction. To get my grip I used tire upgrades and aero. Weight reduction limits the uselfulness of the car on the straights in my eyes and should only be used in handling oriented cars where top speed isn't a priority. Put everything in (except race tranny) that allowed full customization.

Additional Comments: This is the first car I built in Forza 4, and it is also the first car that I have ever tried to seriously tune. I fit it to my driving style and was able to use this car with much success in public lobbies, and impromptu MSM team races. The previous time round, this car proved quite popular within the garage, accumulating ~40 races in the 2 months that it was up. In finding that the car and setup was a fast, stable base, I used it as my sort of project car to tune and see how fast I can get it. I think it's a success, the only car that I have that's faster is the Devon GTX, and it's much harder to drive.

Toasterr x




Race Number

: 811



Love that LFA. I prob used it many out of those 40 plus times.
_________________________________________________

Clark GriswoId




Race Number

: 3




---
Permissions in this forum:
You
cannot
reply to topics in this forum