Our next MSM event!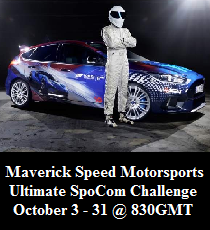 What car do you want me to review.
I know I am a day late, but with me having a few personal issues at home I pushed this back a day to settle the issues in my main life first. Hopefully for now they are all settled, and here is my review for your enjoyment to read

.
Ok, So I'm not gonna waste anytime getting into it because I'm very excited with this review. I sat down a few weeks ago and asked myself "why did I never do a car battle with the Ferrari 599?" and I did realize right then and there that off the top of my head, I couldn't find any other car that was competitive enough to take it on. Then while going through my cars, I saw this one and asked myself, "Why on earth did I not use this" and this little gemstone is what I am talking about.
The Aston Martin DBS is a high performance GT sports car version of the DB9 from the UK manufacturer Aston Martin. Aston has used the DBS name once before on their 1967–72 grand tourer coupe. Basically the Aston Martin DBS is a high performance version of the Aston's signature DB9 which features the same V12 as the DB9 but tuned to make 510 horsepower instead of the 470 that the DB9 makes. But other than that the car is virtually the same as the DB9, and that is after Aston Martin(wrongfully) claimed that it was a whole new car, but that's a different story for a different day. The car is famous for being drove by Daniel Craig, better known as James Bond in the movie Quantam of Solace and Casino Royale, and that's all I gotta say about that.
Now the DBS is already in the game and it start's a a kinda expensive $250,000. But a good thing is that this car is available at Level 27 in the game. So lets not waste anytime, here are the "stats" and "good stuff" for the car.
As you can tell, the car isn't really what you call the most balanced car in the game. It has 3 whole points in between the speed rating and the handling rating, which automatically makes the car a power track's friend. But when you see that the 510 Horsepower V12 is weighed down because the car is a Milkshake short of 2 tons, the car doesn't really like to do tire squealing starts. But I decided to give the car a fair shot, took the car onto the track and realized that my theories of the car were right, and I started to get some ideas. Making its return from 2 weeks ago, here are the "Things To Tackle" with the DBS.
So after driving the car around Catalunya for about 25-30 minutes. I decided that the those 3 issues were the most important to the car to make this competitive. Also making it's return from 2 reviews ago, here are the "Upgrades" I put into the car.
I took the car back onto Catalunya and the car performed much better than what it was, the car was still a little bit dicey around the corners, but with a simple tune I felt like the car would become much better and be more nimble on its feet. But before I get into the track, here are the "stats" and "good stuff" when they go into the evil lab of Bobbo to become Bobbo-fied *laughs evily*
As you can see I really focused on the handling of this car. I added the tires to give it more grip and took out 400+ pounds to make the car much lighter, but unfortunately the car still weighed nearly 3,400 pounds. I did nothing to the engine as I felt like 510 horsepower was plentiful for an A class car that in my garage normally sits in S class. So after hours of tweaking the car to make it the best I can possibly be, here are the lap times around my 5 favorite test tracks in the game.
So in all reality, the adjustments I made did help alot and a great amount, but I'm afraid that the car just was not quick enough to beat the BMW 1M around the 5 tracks. So in my honest opinion, if I wanted something that looked like a DB9, had the same V12 engine as the DB9, weighed as much as the DB9, well I'd have...the Virage(haha got you there). I'd rather have the Virage over the DB9/DBS because it is right in the middle of the 3 cars with 490 horsepower, but you can do much more to the car over the DBS and it can just be such a good car(I know, I own one).
Back onto the DBS, the DBS is a fantastically good looking car, it just might be the prettiest car in all of the game today, that's for you to judge. But in my honest opinion, the car just is not fast enough nor good enough to be suited for A class, its too heavy and the tires will wanna break out and do a dance every time you go near a corner. You can either buy the Virage or just make the DBS an S class car, or just but a DB9 and make that your A class car. Whatever you decide

. Well thats my review for this week, oh wait I knew I forgot something to say.
My next review will be decided by you guys, I will list 4 cars in a poll above on what car you guys will want me to test. Which ever car has the most votes by the end of this week will be reviewed, there will be no vote cancel. So when you comment saying your opinions on my review, let me know what car you voted for!!.
Alright guys, see ya later, stay tuned for another review coming out on Sunday

Last edited by CallMehDarkside on Wed Feb 22, 2012 2:39 am; edited 1 time in total
_________________________________________________

to correct bobbos review i will say it. the dbs doesnt need to be the faster, doesnt need to have the best handling, if its good enough for james bond, its good enough for us mere mortals. and it just oozes class and coolness
_________________________________________________

RetPetty

Admin





Race Number

: 7



Im still deciding if its better to move this up S class or to keep it in A. Either way its a car that deserves the time to try and tune imo

if only for the cool factor
_________________________________________________

RetPetty

Admin





Race Number

: 7



Not a fan of the astons really, which is a shame because they produce some of the prettiest looking cars in the game. Congrats Bobbo on a job well done you certainly getting good at these reviews.
_________________________________________________
2012 & 2013 MSM Champion


SnippetyOggy86

Admin






good review , maybe you could add some kind of power laps board as the times i see mean nothing to me but if they were compared to your other review cars i have a better understanding of the performance.

Guest

Guest





I think this is your best review thus far. Two things pop into mind: It would be more professional if you had better screenshots, also it would be good to have times of another car to compare with, if hard to tell how fast those timings are.

Guest

Guest





if the virage is better, cna we get stats and laptimes for that?
_________________________________________________

RetPetty

Admin





Race Number

: 7



DB9 and a 007 Fun fact:
'Casino Royale' car-roll stunt sets Guinness world record
Posted on Wednesday, November 08, 2006 (EST)
While 'Casino Royale' has yet to make its world premiere, it has already broken a Guinness World Record. The James Bond production team staged a dramatic car crash that saw 007's Aston Martin roll seven times — a Guinness World Record for a single take.
Great review. Give me mah Porsche!
_________________________________________________


Clark GriswoId




Race Number

: 3



also a power lap board like trash suggests would be good
_________________________________________________
2012 & 2013 MSM Champion


SnippetyOggy86

Admin







---
Permissions in this forum:
You
cannot
reply to topics in this forum