Our next MSM event!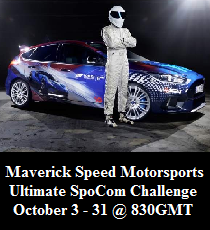 Okay, so after my 1 week on the naughty step, I am back with one of my famous reviews. Last time I told you guys when I reviewed the RUF RGT-8, I said I would be reviewing (at that time) the fastest Lamborghini the mad Italians ever made, and here it is.
This is the Lamborghini Murcielago LP670-4 SV, the 3rd and final incarnation of the Murcielago. It is basically a striped down version of the LP640, what did they did to reduce the weight was simple, they took out GPS, Radio and Carpets etc etc all in an attempt to save weight.
Now we all know by now that the Murcielago was indeed the successor to the legendary Diablo, which was for a short time the fastest production car in the world until the Jag XJ220 came along to take that record a few months later. It is powered by the same 6.5 Liter V12 that they have powered since the Miura in 1966. This one has been tuned to make a whopping 661 horsepower. It will go from 0-60 in 2.9 seconds and off to a top speed of 213 mph, but if you add the aero package it will only do 209 mph.
The car is in the game as standard as it was in the Forza 3 as DLC, the car cost $450,000, which is alot for a low class R3 car. Nonetheless, here are the stock "stats and good stuff" for the car.
As you can clearly see, this car is an absolute speed demon with its 9.1 speed rating, however the handling and braking, due to the AWD suffers greatly and still being a relatively heavy car, only having a 6.1 and 6.0 ratings respectively. Since I already owned one of these cars, I drove it around Catalunya and noticed that the handling and braking ratings were very accurate, and if I really wanna be critical I would lower each of them by 0.2 to give them a very accurate ratings, the car just did NOT wanna turn or brake when I came to a hard sharp corner like Turn 1 after doing at least 170+ on the straightaways, so I took the car into the Upgrade shops, but before I did any upgrades, I sat here and thought about all the things I "Need To Tackle"(Que the horrible plug).
.
I felt like that if I made the handling on this car alot better than what it was, I felt like this car could be an absolute MONSTER on the track when it goes into the right hands of drivers much faster than me. So I finally got into the nitty gritty, dirtied my hands at doing these upgrades to the car.
So after a very long, hard strenuous 4 mins and 26 seconds of upgrading this car to the top of S class, I looked backed at the stats and noticed much improvement, and here are the improved Stats and Good Stuff, or as I like to call them, Bobbo-fied.
I increased both braking and handling by 0.5 in each category, nothing more I could have done but nonetheless very impressed in the improvements. Took the car back onto the Catalunya and noticed that the car was MUCH better, well it would be when you make much improvements to the tires, brakes and knock almost 600 pounds off the car. So I threw a very basic tune on the car, traveled around the world to do laps, and here are the overall laptimes.
Despite the vast improvements in the handling department in general, the car still struggled to find grip on basically any part of any of the tracks, it left me very disappointed in the car in general, I then decided to take the car on some other tracks that tend to favor power over handling and that is where the car shined the most.
So in conclusion, the Lamborghini Murcielago LP670-4 SV is one of the best power cars S class can ask for, yes the Aventador can get into S class itself and probably destroy this car, but up against 458's and the 599's that Ferrari pushes out, this car will easily smoke them on their best day. Well that concludes this review, stay tuned next time where I do a special kind of review. You see I saw Trash's Ultima GTR up on the car club, and he had dropped me a PM if I would review the car for him, he then said about me possibly doing an interview with him about what the car was about, basically me being the "MSM" in the reports that you see Angel and myself do in the Lotus thread, so stay tuned for that next week, thanks for reading

.
_________________________________________________

Good stuff son, never really gave this car a thought may just do that now.
_________________________________________________
2012 & 2013 MSM Champion


SnippetyOggy86

Admin






From the laptimes it seems it did better on handling tracks than the speed tracks. Nice review but it seems to open up more questions than it answered. Did it need tc? Did u get the turn in sorted? If so how?

Just seemed alittle rushed imo. U said u were dissappointed in it then say how it would beat the 458s and 599 but i dont see where u proved it.
_________________________________________________


RetPetty

Admin





Race Number

: 7



not really a fan of the lambos for fm4 but i do have one of these so i may try to have a tune up on it.
great review tho


Guest

Guest





Very enjoyable, well done. Would have liked a bit more info on the "basic tune", i.e. what was raised/lowered and how much/why. I don't mean as far as giving a tuning class, just a pointer as to what the major problems were with the original handling (a crucial part of a review IMO) and how they were resolved. Obviously, had you run and reviewed it with stock tune, you would only mention that but seeing as you did a "fix", a comparison would have been fair. Well, that's my two pennorth. Again, well done.

B4D B0Y69





I find it a little sad that they tried to make it very light and still made it 3,800lb. And I want to see an RWD lambo from you, as much as I don't like them.
_________________________________________________
Black Box wrote:I'm designed to be completely fabulous. So is there a way around it?

slasher99999

Test Driver






_________________________________________________


RetPetty

Admin





Race Number

: 7



RetPetty wrote:This was rwd
Oops, I meant AWD

_________________________________________________
Black Box wrote:I'm designed to be completely fabulous. So is there a way around it?

slasher99999

Test Driver






I don't do AWD tunes, cannot get a proper feel for one
_________________________________________________

Nice car! I wish to be a VIP to try it but VIP suck anyway...


Guest

Guest





_________________________________________________


RetPetty

Admin





Race Number

: 7




---
Permissions in this forum:
You
cannot
reply to topics in this forum