Our next MSM event!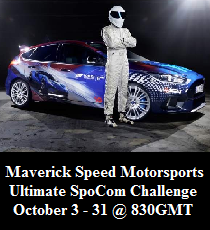 How can you possibly replace a legend? It was the early 1970s and Volkswagen was struggling to meet financial goals. Sales of the venerable Beetle had plateaued long ago, which itself had been in production since 1938. Then along came the Volkswagen Golf Mk1 (aka Rabbit in North America).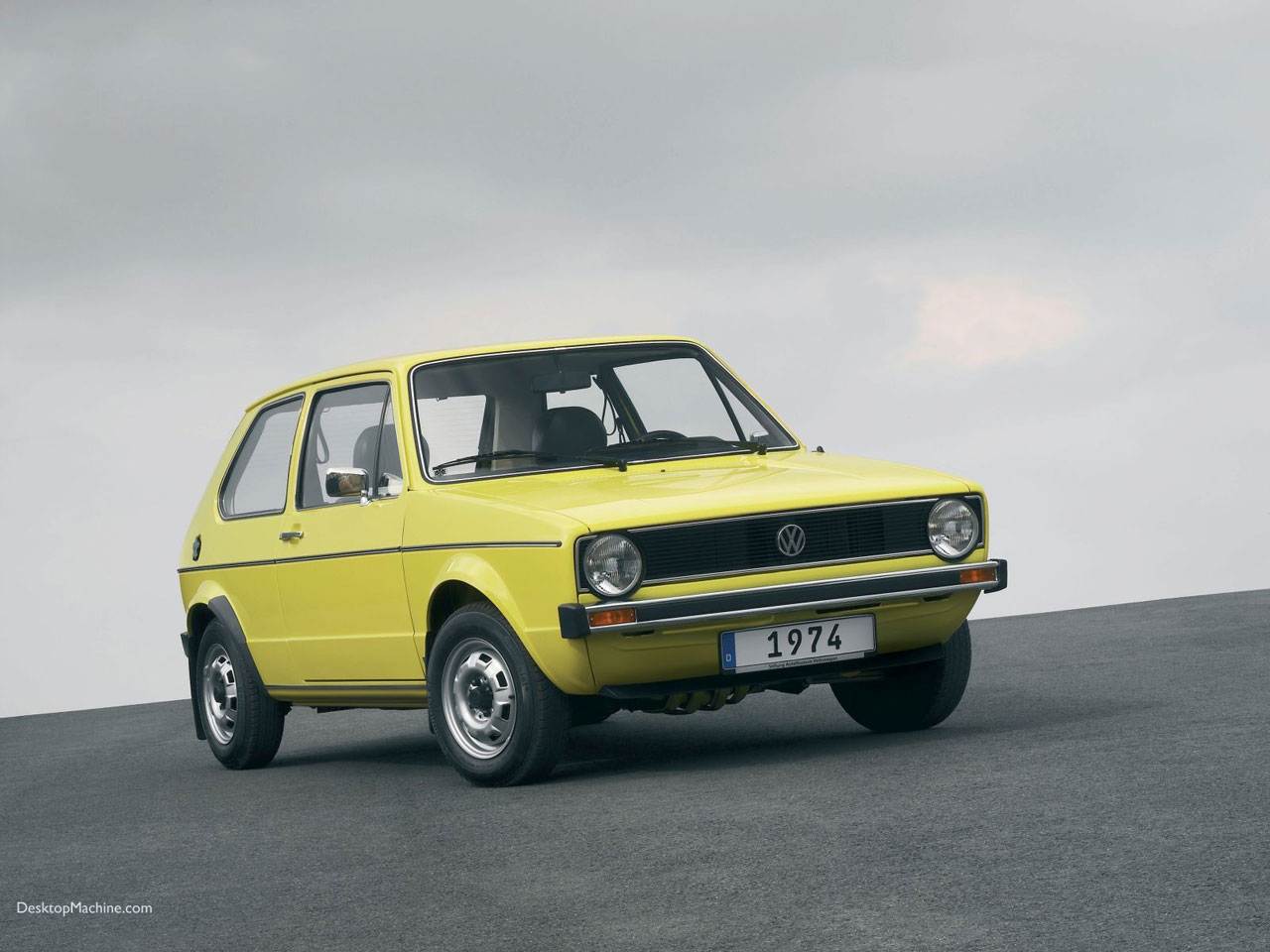 The Golf name actually came from the German word for gulfstream - golfstrom. Volkswagen was busy naming their cars after winds in Europe (Jetta, Scirroco, and Passat) but naming the same cars after animals in North America (Rabbit and Fox). Hence the difference between Golf and Rabbit.
I won't waste too much of your time talking about the importance of this first Golf/Rabbit for Volkswagen in keeping them afloat, how it impacted the market of front-wheel drive economy cars in North America, or how it has influenced the current line-up of VW cars through today. Volkswagen is now an industry giant. We'll leave all that behind for now, but just suffice to say it was a game changer.
We're going to flash forward a bit. VW wasted no time on producing their first performance Rabbit model, with the GTI making its debut in 1975. So, why the 1984 model in Forza instead?
Although the Rabbit was popular, the GTI didn't actually arrive in the United States until 1983. The same GTI had been available in Canada for years, and Europe well before that, but it wasn't until it came to America they made the more powerful JH 1.8L engine available in North America, replacing the previously serviceable 1.6L. For that first year they attempted to "Americanize" the car by giving it a softer suspension and a lower-cost interior to keep prices down. Enthusiasts were left disappointed when compared to the hot hatch available in Europe, so in 1984 the suspension was fixed and thus we arrive at the plucky little hatchback we're happy to race around in Forza today. Below is a short commercial showing off the performance and "sleeper" status of the Rabbit GTI:
...but back to that 1.8L engine. To the hyper-car aficionado, 90HP will seem like a lawn-mower by comparison, but consider a base Camaro that same year offered about 92HP while weighing in almost 1,000 pounds more. Not too shabby; however, compared to other cars of this era the Volkswagen was getting to be cost prohibitive. As you saw in the commercial, the little GTI came in with an $8,000 price tag, which was nothing to sneeze at in 1984.
One of the great experiences in Forza is taking a plain car and upgrading it into a wild track monster. Funny thing is, because the old Rabbit is so durable, light, and easy to work on, people regularly do this in real life as well. Engine swaps are very common. One of my favorites is the Eurowise 1984 VW Rabbit, which is now all-wheel drive with a 16v turbo intercooled engine cranking 500HP!
http://www.stanceworks.com/forums/showthread.php?t=11983
It's the perfect project car, which makes it the perfect car for Forza. Let's see what we start with:
Price: 5000
Class: F182
HP: 90
Torque (ftlbs): 105
Weight (lbs): 2,100
Distribution: 63%
Displacement: 1.8L
Drive: RWD
Speed: 3.0
Handling: 3.9
Acceleration: 4.8
Launch: 5.5
Braking: 3.9
Gears: 5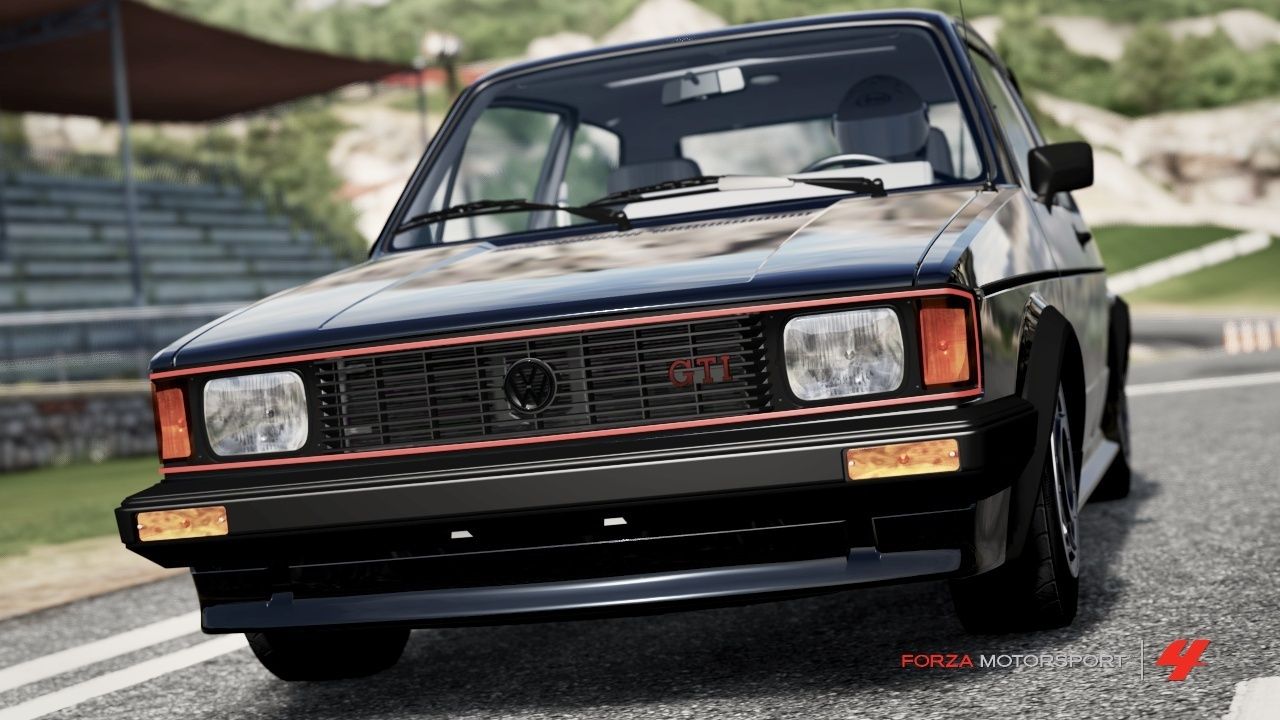 Okay, confession time - I LOVE the Rabbit. It has been one of my favorite cars since the first time I played Forza 3. It was the lowest rated car then, but with the right tune you could slaughter unwary drivers. In the transition from FM3 to FM4, the Rabbit unfortunately gained 82 PI points, one of the biggest jumps of any car in the game since it's nearly doubled! It is now very difficult to keep it in F class after upgrades. Unfortunately, the ratings do not compare favorably to other F class cars either. Almost all the modern city cars are lighter, but have less hp. Yet, here we are, capped with the same speed rating anyway. Seems like a lemon, right? I think there's something still worthwhile here.
We make up for that 3.0 speed rating with superior acceleration, which is among the best in class. Like many FWD F class cars, most of the weight is pitched forward, and as long as you're keeping it in F or E class, that will not be a problem. You can even work this to your advantage by being able to throw the tail around.
I'm going to throw the standard build advice out the window though. The Eurowise car mentioned earlier was not a coincidence. Unlike many cars in Forza, the AWD swap actually LOWERS your PI rating and as you can see it's been done on the real thing. This is going kill that acceleration advantage you had a moment ago, but now it will be a launch monster, and we'll make up for the weight gain by other methods. Below are the upgrades and stats on the car I've built for F class:
Spoiler:


AWD Drivetrain
VW Motorsports Street Front Bumper & Street Rear Bumper
Zender Street Rear Wing & Street Side Skirts
Sport Tire Compound
Max Front and Rear Tire Width
Race Differential
Race Springs and Dampers
Race Front and Rear Anti-roll bars

Class: F 200
HP: 90
Torque (ftlbs): 105
Weight (lbs): 2,458
Distribution: 58%
Displacement: 1.8 L
Speed: 3.0
Handling: 4.6
Acceleration: 4.3
Launch: 4.9
Braking: 4.6
Gears: 5

I've run some laps with this car at the Catalunya School Circuit, since F Class is more likely to be at these shorter tracks where top speed is not an issue. I was able to do a 55:786, which was good enough for 1,876 place. That's not great, but pretty average for my skill level. In my opinion, a more talented driver could at least crack the top 1,000 with the same car.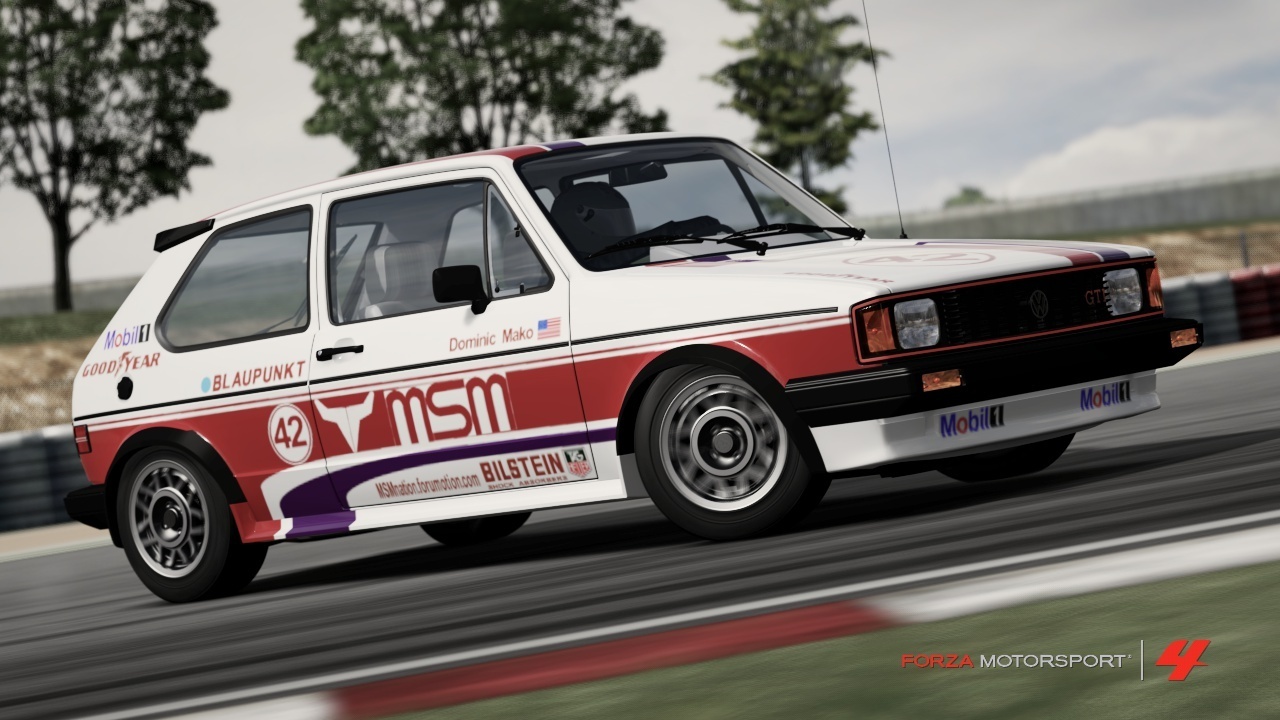 I don't think you'll be able to take down the leaderboard using this car in any class, but it is somewhat competitive, and that AWD launch may catch people off-guard if you're interested in a short-track public lobby car. With some work, you could probably come up with a decent E class build for this car as well, to help flesh out any holes in your garage. Ultimately, the Rabbit is just a fun car to drive, and earns bonus points for pluckiness.
_________________________________________________


Dominic Mako

Admin





Race Number

: 32



Great writeup on the unofficial msm team car

love the modified retro livery too
_________________________________________________


RetPetty

Admin





Race Number

: 7




---
Permissions in this forum:
You
cannot
reply to topics in this forum