Our next MSM event!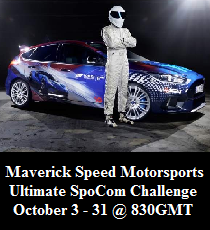 Ok so I am back here with a special review, I am taking a break from doing reviews of my own cars, so I decided to do a car review of another member here in MSM. So I went to Reno, Nevada and visited my old friend RetPetty, after showing me around his impressive garage, he took me into his showroom and I saw his most prized possession, which is this.
The Lamborghini Miura Concept is just that, it was a concept car to celebrate the 40th anniversary of the legendary car that was produced from 1966-1972 and that was the first car to have Lamborghini's 6.5 Liter V12 that was used up until the Murcielago ceased production in 2010. The car was announced on January 5th 2010 at the LA Motor Show and Museum of Radio and Television on January 5th, 2006. The car was officially unveiled 2 weeks later at the North American International Motor Show.
I'll sum it up really quick with this car, the Miura concept is basically a Lamborghini Murcielago LP640 with a modernized Miura body and rims. The car is already in the game and costs a very modest and somewhat expensive $420,000. Here are the stocks stats and and good stuff of the car as it sits on the showroom.
Like all big Lamborghini V12's the car has plenty of speed in a straight line but suffers greatly in the corners. So after RetPetty showed me around the car, I had asked him what he wanted to tackle with his new project, and these were the things he tackled.
He told me the first he wanted to do was get this car to steer and grip like his Gallardo and Murcielago. So he handed me the keys and I took it out onto the track, and I caught on almost immediately about what he was trying to say as the car just pushed through the corner on apex. So he was telling me funny stories about how he worked on the car. So after actually processing what he said these are the stats and good stuff of the car after he took it out of the shop.
I was just baffled by the handling increased he had and that the car was so much better, so we bolted on all of the parts to the car he had put on and I decided to take the car out again and was just blown away by how good the car really was. I then asked him "what upgrades did you put on the car" and he showed me the list of upgrades he had put on the Miura, which were the following
I knew that he was gonna put a RWD conversion ever since he bought the car. After a brief chat he agreed to loan me the car to take on a field trip around the world so I can see how well it does against the other cars I have tested, and here are the laptimes of all 5 of my new tracks(except Catalunya because it was from my old track selection)
*insert laptimes picture here*
Due to me being busy throughout the past week I have not been able to lap all of the cars around the tracks quite yet, so expect this week laptimes along with all the others in next week's review.
I took the car back to Ret's house in Nevada with a most pleased look on my face as the car was just absolutely perfect, handled great and had the power to back it up. I would like to thank him for letting me drive his car and that I hope I can do it again soon.
Now before I end this review and post a picture of Ret's car, I have an announcement. I know lately I have been reviewing a lot of super cars in 1 particular class. I know a few of you are getting sick of seeing the same type of cars every week, so starting next week, after deciding to just ditch the review schedule I posted last week, I will start reviewing lower class cars to mix it up a little bit, so tune in next week and I will be in a much lower class car. Thanks for reading

_________________________________________________

great review bobbo even if im alittle biased. i have to say, even i had overlooked the miura concept for the longest time mainly because in fm3 it really wasnt competitive in either awd or rwd setup. the car had plenty of power like its predecessor but its handling was terrible and reminded me alot of the veyron!

in fm4 i decided to give it another shot and was shocked by how much raw power and accel it had over alot of other s class cars. its handling might not be as crisp and precise as a 458 but boy when you ask those ponies to dance it sure does oblige.

to me its strength is not so much its handling, but setting up for the corner exit and just nailing the throttle and letting it work through those long gears. whilst other cars are flicking up through 5th 6th and 7th, the miuras humming a crescendo as it moves through its long power band up through 3rd and 4th and gaining all the time.

im not saying its the easiest of cars to drive though, drop your concentration and that 640hp will bite you in the ass, but if you can muscle it around a track, theres no doubt by the end of it, you'll have a grin from ear to ear.

like a matador, the bulls sheer power and aggression will demand your respect, but tame the beast and you'll have a car that will reward you for your sheer audacity
_________________________________________________

RetPetty

Admin





Race Number

: 7



Good job bob, Ret did send it me over aswell while it was still being tinkered with and i asked that i take a trip to Germany and head to the hockenheimring. Eventually after getting to grips with the car (which tbh took longer than i thought) i managed a top 500 or so with it which ret seemed kind of happy with. One thing that stood out to me was that it moved heavily under braking, but that could just be brake bias and pressure not being set to my liking. All i all its a brave choice and while ret made it considerably more drivable i would probably still shy away from it every time due to the fact i take grip over power every time.
_________________________________________________
2012 & 2013 MSM Champion


SnippetyOggy86

Admin






im still working on the tune because after the camino ex 130 race i realised the suspensions is setup wrong so have been working on sorting that when i get time.
tune is on my sf if anyones interested, its 1k so wont break the bank to try

hehehe
_________________________________________________

RetPetty

Admin





Race Number

: 7




---
Permissions in this forum:
You
cannot
reply to topics in this forum