Our next MSM event!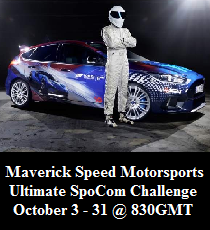 Okay I have thought this through long and hard and have decided to go through with it mainly because it is the strangest racing I have ever witnessed....and the funest! The Rules are quite simple actually. You must have a B class car. Must be of Asian decent, a Sedan, and be between 1990-2002. You can have any upgrades you wish as long as it is inside the parameters. Track will be Top Gear Full 25 Laps and damage will be Simulation.

Anyone and Everyone is welcome to participate and there is no Vynal Requirement for this race.

I will post a date sometime in the coming weeks.

Plagued Almond




Race Number

: 18



BUMP-Will give out the specific parameters if this gets more than 5 people with interest into it

Plagued Almond




Race Number

: 18




Guest

Guest





Since the Muscle car series is on sundays and we are starting the Convertible series....I am not sure when it will since Friday Saturday and Sunday are all taken by Races.



Plagued Almond




Race Number

: 18



wednesday? and also what time because i cant do it unless it starts somewhere between 8-10 bst

Guest

Guest





OH yea 9 BST was what i had in mind. Since the race will take about 25 minutes or so..... Like i said before i want 5 people in the event.....



Plagued Almond




Race Number

: 18




---
Permissions in this forum:
You
cannot
reply to topics in this forum