Our next MSM event!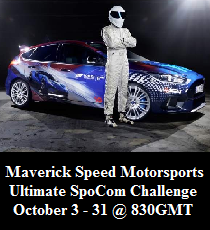 hello and welcome
Ive decided since done several reviews now to organise them all onto one page to make them easier to find similar to what it was back in FLR. This thread will have all reviews currently posted but I do plan on making a proper LB of somesort to compare the cars as its a commonly asked question ive been asked several times (though currently undecided on tracks as i would like both a handling and power track). I also decided to make the thread as it will be a good for posting both updates and previews without having to revive old threads/make new threads. It can also be a thread to request tunes or specific cars.
For those who are new to this the blog the tunes I target oddball setups/hidden gems to try and push cars people wouldnt drive often to thier limits to give yous more tricks up your sleeves outside of the LB cars in lobbies to make it online racing more enjoyable.
R1 classR2 Class
R2856 RWD
Speed tuned Ferrari F40
R3 Class
R3800
handling tune Audi Quattro S1
R3800
all rounder tuned Maserati MC12 by Awareofnow
S classA class
A600
jack of all trades Infiniti G37
B class
B500
Speed tuned Aston DB5
C class
C425 RWD
Speed tuned El Camino
C425 RWD
Speed tuned Impala 96
D classE classF class
Last edited by Soulfire XP on Sat Jun 16, 2012 11:38 pm; edited 1 time in total

Guest

Guest





oh....i love the "index" idea and the fact that they are in class order! Easy to find and to have a look! Now we just need more great review from you!


Guest

Guest





well your in luck as one should be out tomorrow a easy to drive but fast one indeed

Guest

Guest





Luv this "Index"!! I'ts like a giant Yellow Pages but for Soulfire XP Reviews


Plagued Almond




Race Number

: 18



srry for lack of activity as far as this goes been trying to get into tuning so i can put tuned cars in the team garage after a review

Guest

Guest





Awesome, I know that will really help me out when I end up running a race that I have no general cars for
should have my first self tuned review out tomoz its a B500 that blows the B500 Aston I reviewed several weekends ago out of the water on several tracks

Guest

Guest





wont have a review this week as its Ive been busy with Job interviews but have picked the car and class to tune

Guest

Guest





Currently on holiday so no review this week however the tunes finally finished and should come out shortly after i get back. Its an A classer than can even scare the lotuses

Guest

Guest






---
Permissions in this forum:
You
cannot
reply to topics in this forum