Our next MSM event!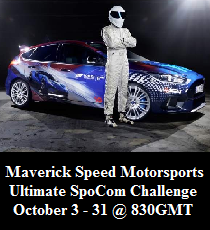 Car: Chevrolet Impala
Class: C RWD
Racing Style: mid - Long track speed
Created by: EZT DABRANHAM
Price: free
PI
Speed: 6.5
Handling: 4.9
Acceleration: 6.5
Launch: 6.6
Braking: 5.1
HP: 322hp
Torque: 368 lbs. ft.
Weight: 3215bs
Drivetrain: RWD
Power RPM: 5700
Torque RPM: 3600
Redline RPM: 6000
No of gears: 4 speed manual
Front weight: 53%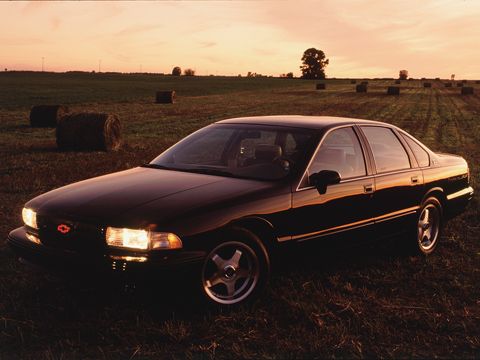 So for todays quick review I decided to take a look at the Cheveloet Impala 1996. I was pleased it managed to make it into FM4 via DLC. It was a Car I've been wanting to review for a bit but finding a decent tune for it proved to be difficult as most of the tunes were very easy to drive but just didnt feel very fast especially with the race tranny until I tried it out as a speed car in c class
Real life info
The 1996 Chevrolet Impala SS is one of the later Seventh generation Impalas that were around from 1994 until 1996. The Impala SS badge was resurrected at the 1992 Detroit Auto Show as a concept car designed by GM designer Jon Moss and finally went on sale in February 1994 having little changes from the concept car. It was considered by many a higher performance variant of the Chevrolet Caprice due to similarities between the two. It also used the Caprice 9C1 police package as its base and as such got most of the equipment formerly available only to law enforcement and government agencies including a sport-tuned suspension with reinforced shocks and springs, a high-capacity reverse flow cooling system etc.

How does it perform?
Power wise the Impala is no different compared to the majority of the Chevrolets available ingame with respectable speed and good acceleration for a non-muscle car. Most of the upgrades have gone towards weight reduction and power to the point of a supercharger being placed beneath the bonnet. The results is a nice 62 increase in horsepower and almost a ton in weight lost which has helped solved the mediocre acceleration I've found the Impala to have issues with many of the setups I tried with it, far from its muscle cars cousins on the straights but very consistent thanks to the impalas great speed making it very efficient round tracks such as Indianapolis. The tune does use the 4 speed automatic transmission and due to its high speed its results in the gears being very long which can take time getting used to. The Impala's LT1 5.7 litre V8 produces around 322 horsepower and it will go from 0-60 in 5.3 seconds, 0-100 in `4.3s and a top speed of 171.7mph.
How does it cope on the turns?
Unlike its old muscle like car cousin the 64 impala the 96 version is a much more civilized when it comes to the corners thanks to a more modern suspension and brakes. Though the tune has lost nearly a ton in weight its still on the heavier side of things in its class. Despite this the loss in weight has had a good effect in the corners as the Impala nimble enough to make through and exit turns very smoothly with little throttle control needed to keep the rear tires from ruining your day. The results are similar when testing it on the bumps, as well as its stability, only feeling slightly more loose at higher speeds. The main weakness with the tune its really its low PI for both its handling and braking which is due to most of the upgrades going towards power resulting in more handling focused tunes being significantly quicker and more agile round the turns than the Impala.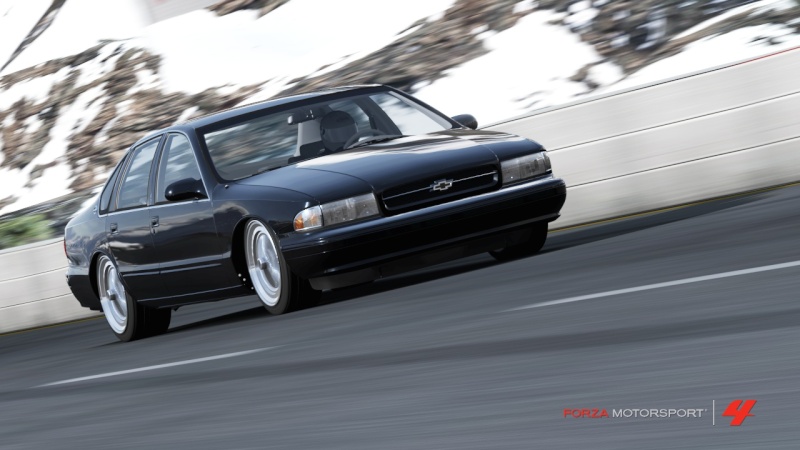 laptimes
Road Atlanta - #461 – 01:38.746
Sunset Peninsula full - #278 – 01:46.150 (new pb)
Hockenhein full - #607 – 02:03.445
Indianapolis full - #453 – 01:40.440 (new pb)
Nurburgring full - #228 – 09.00.464 (new pb)
Road America - #358 - 02:34.113 (new pb)
Sedona full - #265 – 02:39.978 (new pb)
Verdict
To sum it up Ive found the impala tune to work well on a lot of tracks despite how most of the upgrades went towards power and weight reduction. It doesn't have the monstrous power that many of the lb speed tunes possess in C Class but it makes it for this with its smoother handling and higher top speed while far from the finest handling C classer it does handle very well for its PI amount. Overall it's a good tune easy to pick up and use and quick when you push it to the limit.
thanks for reading
My next review may be delayed due to a busy weekend due to college/job interviews

Guest

Guest





I never even realised this was in the game hehe. Great review and glad to see them back

_________________________________________________

RetPetty

Admin





Race Number

: 7



I got one of those cars, painted it white, and put "The Police" on the side of the car.

I'd love to go back and try to improve that a bit though.

LoneStranger






---
Permissions in this forum:
You
cannot
reply to topics in this forum