Our next MSM event!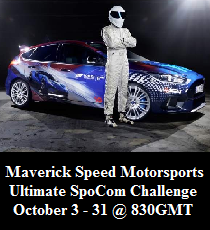 Page 2 of 2 •

1, 2

RetPetty wrote:And anyone with snippy in their gamertag must drive using kinect
Sounds good to me.

LoneStranger





[Only admins are allowed to see this image]
Just wanted to give this thread a bump to remind people that the competition starts in 2 days. I'll post a new thread with the bracket from the OP. In that thread you will have 48 hours to post your challenge and PM the higher seed your challenge conditions. Thanks
_________________________________________________
[Only admins are allowed to see this image]

Dominic Mako

Admin





Race Number

: 32



Sorry for the delay in my follow-up. As you may have noticed, Bubba was our champion in the main bracket. Looking through the predictions, BadBoy was able to score the most points, by virtue of both picking Bubba and pegging Bobbo for the early round upset. Congrats, and I'll PM you to claim your prize shortly.
_________________________________________________
[Only admins are allowed to see this image]

Dominic Mako

Admin





Race Number

: 32



What about for being the winner of the losers? lol

Guest

Guest





is there not a prize for actually winning the tournament? XD

Guest

Guest





Pride and admiration, maybe some slightly used coffee cup coasters
_________________________________________________
[Only admins are allowed to see this image]

RetPetty

Admin





Race Number

: 7



Page 2 of 2 •

1, 2

---
Permissions in this forum:
You
cannot
reply to topics in this forum