Our next MSM event!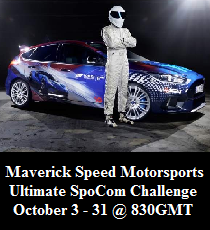 What: Suzuki SX4 Sportback

Upgrades:

Sport Intake Manifold
Street Exhaust

Street Brakes
Street Suspension
Street Roll Cage
Sport Weight Reduction

Sport Tyres
+1 upgrade on both front and rear tyre widths
MOTEGI TRAKLITE 2.0

This will put you at D319 - feel free to tune as much as you want on what is there for you

Where: Nürburgring Nordschleife

Assists:
ABS optional
No TCS (Turned itself off halfway round each time anyway)
No STM
Manual w/ Clutch
Sim steering
No Braking Line
Can't force it but id like cockpit view

my real time around the nurb is ~12:00 so I want to see what people can set in comparison to that. If someone can break 9:00 i'll give them a hug

Guest

Guest





youd need around 200 more pi points to get that shitbox under 9mins, i got a 9.50 tho

Guest

Guest





i'm sure there's another 3 minutes or so to be found, I mean bubba ran that time

anyone else ran it?
I did a 10:24 but that was being really careful. We are talking from a standing start, not rolling?

B4D B0Y69





_________________________________________________
[Only admins are allowed to see this image]
2012 & 2013 MSM Champion
[Only admins are allowed to see this image]

SnippetyOggy86

Admin






With those Upgrades, I only get a E275 out of the car.

Guest

Guest






---
Permissions in this forum:
You
cannot
reply to topics in this forum