Our next MSM event!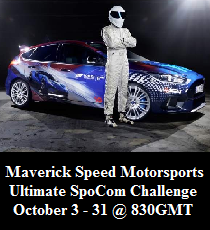 Happy Thanksgiving!!
Ok, down to serious business, it has been FOREVER since I have done a review and there are my reasons. But I won't get into them because of the simple fact that you probably don't care about them. So I am here with 2 cars that are kinda different, but also the similar at the same exact time. First stop on my tour was Italy, where I picked up this.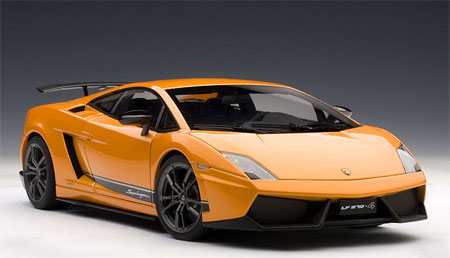 The Lamborghini Gallardo LP570-4 Superleggera, not only is it the longest name of any car....ever, it is also one of the funnest. Now the Gallardo Superleggera has a special spot in my heart, not only was it part of the first review ever here in MSM Forum, where it won against the Gallardo. When we were over on FLR, the Gallardo Superleggera(older model, unicorn in this game) was the first car I ever reviewed.
We all know about the Gallardo, it's a lightened, more powerful version of the LP560 Gallardo that was released in 2010 to compete with Ferrari's new 458 Italia. It is powered by a 5.2 Liter V10 engine, producing 562 horsepower and 398 pound feet of torque, ironically enough, the same exact specs, as the 458 Italia. Like all modern Lambos it has 4 wheel drive where it shifts 43% of its weight over the front tires. Mainly because its a mid-engined car.
However, that isn't the only car I am reviewing tonight in this Turkey Day Special, I also got back from Deutschland and picked up one of these.
The Mercedes SLS AMG is the first car to ever be fully created by the power crazy, whack-ass tuners in the AMG division. It is deemed to be both the successor to the SLR McLaren as the "staple" car in the Mercedes-Benz lineup, and to the 300 SL with its gullwing style doors, which in my opinion make the car, which is very properly beautiful, look completely childish, show offy and stupid. Now the SLS is powered by AMG's own signature 6.2 Liter V8 producing 571 horsepower to the rear wheels, connected to a 7 paddle double clutch gearbox that Ferrari themselves use in the California(even tho AMG claim once they receive the gearbox, they gotta rebuild it). The rear wheel drive shifts 48% of its weight to the front of the car, which is caused by Mercedes putting the aforementioned gearbox in the back of the car to get better weight distribution.
Now Top Gear analyst Jeremy Clarkson said that the best car in the world is the SLS and that the 2nd best car in the world is the LP570, where quite frankly I don't agree with him on that, I mean yes both are indeed in my top 10, but not my top 2. Now for the first time in a few months, lets take a look at the "stats" and "good stuff" of both cars as they sit on the proverbial showroom floor.
SLS AMG:
Spoiler:


PI:S609
Price:250,000
Power:571 HP
Torque:479 lb-ft
Weight:3,571 lbs
Front:47%
Displ:6.2L

Speed:9.1
Handling:5.6
Acceleration:5.6
Launch:7.9
Braking:5.6




Gallardo LP570-4


Spoiler:


PI:R3706
Price:275,000
Power:562 HP
Torque:398 lb-ft
Weight:3,470 lbs
Front:43%
Displ:5.2L

Power:8.8
Handling:6.0
Acceleration:8.8
Launch:9.5
Braking:5.9

The SLS costs 25,000 less than the Gallardo, but the SLS is already in the game normally where as for a while the Gallardo was a VIP car, meaning you had to either pre-order the limited edition copy OR buy the VIP pack for 800 MSP. Since I did buy the FM4 Collectors Edition, I already had access to both cars, so I stripped down both cars to their showroom factory and started to build them up, putting on springs and dampers, race slicks, weight reductions, a race transmission and RWD Drivetrain swap in the Gallardo. After about 20 mins of building the cars, here are the stats and good stuff of the cars "bobbo-fied"
SLS AMG:
Spoiler:


PI:S700
Power:571 HP
Torque:479 lb-ft
Weight:2,873
Front: 48%
Displ:6.2

Speed:8.1
Handling:6.7
Acceleration:9.0
Launch:8.3
Braking:6.8

Gallardo LP570
Spoiler:


PI:S700
Power:562 HP
Torque:398 lb-ft
Weight: 3,194
Front:41%
Displ:5.2

Speed:8.4
Handling:6.7
Acceleration:8.8
Launch:8.0
Braking:7.1

Amazingly, even tho 1 is Mid Engine Rear Drive and the other is Front Engine Rear drive, the only drastically different stat is the launch, which obviously the Gallardo is better because of the traction. Both cars improved DRAMATICALLY when both cars were upgraded with the slicks, springs and dampers etc etc. So for this review, I went to Top Gear and drove some laps around there to see what I need to make better, and it was pretty simple for me, the SLS has to keep the back end happy and for the Gallardo, make the front end not feel as floaty. So I ran 5 laps around the Top Gear Test Track, and these are the laptimes I got
Mercedes: Best: 1:12:300 Average: 1:12:423
Lamborghini: Best: 1:12:278 Average: 1:12:977
Yeah....22/100ths of a second seperated 2 completely different cars. Even though the Gallardo was indeed faster, the SLS was more consistent and was more controllable through the corners, it took me only 2 laps to run that lap time of 1:12:300 where as it took the Gallardo 4 laps to get it. So, even tho it was slower, the SLS was more consistent. So even tho it ran a slower lap. I must give the nod to the SLS.
Winner: Mercedes SLS AMG
2nd Place: Lamborghini Gallardo LP570-4 Superleggera.
I know my decision may draw some controversy, but it was what I think was better car in these builds and specs. But you guys can draw up a conclusion yourself because both tunes will be up on my storefront, the SLS AMG will be uploaded to the car garage later tonight/early tomorrow. Thanks for reading this review, expect another one in 2 weeks....
Ferrari 458 Italia vs McLaren MP4-12c vs Porsche 911 GT3 RS 4.0
_________________________________________________

5 laps on 1 track then u pick the slowest car cus its more consistent seems alittle premature
_________________________________________________

RetPetty

Admin





Race Number

: 7



It wasn't because of the fact that the SLS was slower, it was more managable and easier to drive than the Gallardo, thus making it a faster lap average, which is what made it the winner.

I am also only doing 1 track because 5 laps on 5 tracks takes its toll on you...so it will be 1 track from now on
_________________________________________________

So what were the cars average laptimes then? If thats what this was based off how come they werent stated ?

_________________________________________________

RetPetty

Admin





Race Number

: 7



Mercedes: Average: 1:12:423
Lamborghini: Average: 1:12:977

Plagued Almond




Race Number

: 18




---
Permissions in this forum:
You
cannot
reply to topics in this forum