Our next MSM event!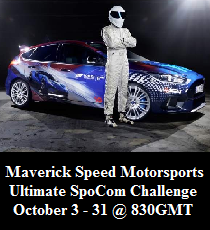 Page 3 of 3 •

1, 2, 3

Tropicana Competition ended-up yesterday and since i found an easy way to archive my fm4 post here i make a copy here for the record. You'll also find these archives in the car description in the OP. That was my most popular release yet!

Release
Spoiler:

AutoArt

and I are proud to present you a juicy release! This is my version of a

Tropicana car i had to paint for a competition at my former club

Maverick Speed Motorsport (MSM). This car is a bit special to me cause

i'm more use to do logo than doing Artwork and this orange thing is my

first serious try at this kind of painting. It's still not perfect but

i'm pleased with the result so i though it could be great to share it

with you guys. I've tried to put as more details as possible on it and i

think it look very nice on tracks.

To

make this release even more special i've decided to do a collab with a

new friend of mine. Craviator need no presentation here in the tune

market. He's fast and he know how to tune a car very well. For this

release we decided to offer you something a bit touchy but very

competitive. The build might not suit everyone cause it's now very

lightweight and still on sports tires. Also, the gear ratio is mean to

not drop below the 3rd gear wich is essential for it as well. Knowing

this it's easy to push it and set very good time with it and once it's

launched it keep flying around the track!

This

car will perform mostly on track like Sunset and Sedona but it can also

offer very good times on many other tracks. Here are some time done by

Craviator himself :

Sunset Full Forward: 1.33.213 #56

Sunset Full Reverse: `1.33.402 #54

Sedona Full Forward: 2.19.998 #28

Sedona Full Reverse: 2.20.688 #32

Road Atlanta - 1.26.119 #98

Indianapolis: 1.28.923 #98

hockenheim 1.48.711 #393

Also i'd like to thank Beany Bob for his awesome photoshoot on this car. You can have a look at his work on this thread :http://forums.forzamotorsport.net/forums/thread/5981035.aspx

Paint & Tune : 5K in my Storefront or simply search for AART Tropicana

I hope you guys like this car as we do and we want to thank you all for your supports.

There is a Hotlap and Photocomp that will follow and as always plz feel free to leave a feedback here.
Competitions
Spoiler:

!!!! Competition Winners !!!!


Ok guys! Now it's time to announce the winners but before i have a thanks list :

-

Thanks
to everyone who showed up here

and downloaded this car. With 90 reply

and around 4500 views i think this one is a success!

-Thanks to everyone who participate

in the competitions

-

Thanks to Craviator

for his incredible work on tuning that car

-

Thanks to Beany Bob

for the pictures

-

Thanks to Teewiggs

and

Deadlights Kustoms

for the money

-Thanks to the team and the fans for the supports! Hotlaps winners! o SuperMuZz o : 1.32.713 #15 10M + LE
MSNNINJA : 1:32.730 #17 7M + LE
F4H Diablo : 1:33.105 #30 5M + LE
oio James oio : 1:33.534 #72 4M + LE
RTM TomTom : 1:33.781 #114 3M + LE
The Bulin Wall5 : 1:33.821 #124 LE
BubbaDaButcher : 1:34.195 #213 LE
Operator1 : 1:34.723 #397 LE
V12 Coops : 1:34.965 #515 (Since you won in the picture comp i give your LE to #11)
whatcubed3 : 1:35.377 #785 LE
#11 - CraftyBUDMAN : 1:35.579 #940 LE Parked Pictures Squirrel Jetz 5M + LE
EMW Holty 4M + LE
swtluu21 3M + LE
V12 coops 2M + LE
texaspotatoelord 1M + LE Action Pictures swtluu21 5M + LE
v12 Coops 4M + LE
AnTHoNy C4Rm1nE 3M + LE
Suspect Throne 2M + LE
Squirrel Jetz 1M + LECongratulation to all the winners!

To claim your prize, put a car on auction for the

amount of money you won + 500K

.

I'll buy it and then i'll put your LE on auction for 500K. Post

something here to tell me when your car is up or send me a private

message. I'll check this thread on a regular basis.

Thanks again guys for your support!
Limited Edition (Bonus) photos by Squirrel Jetz
Spoiler:

I have also made a spot the difference photo for everyone to have a go at:

Guest

Guest





Couldnt sleep last night so i painted a bit!

This is just a wip btw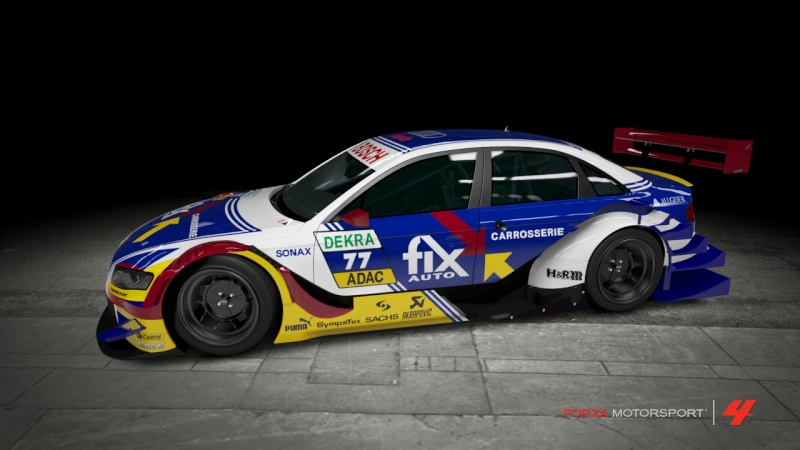 I use the same logo as round 4 cause i have "unfinished business" with it..lol

Guest

Guest





Page 3 of 3 •

1, 2, 3

---
Permissions in this forum:
You
cannot
reply to topics in this forum