Our next MSM event!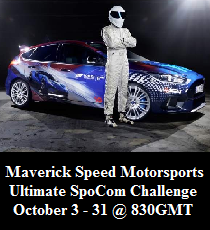 I have always enjoyed watching events like the FIA Endurance
Championship, and racing in events structured as such. I am making a little write up on a series I
propose that would be modeled after the FIA Endurance Series. I have no problem organizing and running it. Just looking for input and see if the interest is there.
A Multi-Class
Race, using tracks off the 2013 FIA Endurance Calander and filling in those not
in the game, those are:
Silverstone Grand Prix
Le Mans Full Circuit
Sebring International Raceway Full Circuit
Suzuka Circuit Full Circuit
Circuit de Catalunya Grand Prix Circuit
Key Rules:
All upgrades allowed
-Simulation Damage
-Scoring on Distance Traveled
-Race Length of 1 to 2 Hours
-Not sure how to do a Pit Window, probably do every 10-15 laps a required Pit
-Can only have 1 Car for the Series, upgrades, tunes, paint can be changed for each race as desired.
-Classes would be limited to drivers based on our tier system, but I don't know alot about that, so I would need some help there, but my thoughts are the top drivers in Class 1. Scoring is by class, so Class 1 are only competing against other Class 1 in the point standngs.
Qualifying
Spoiler:

2 Qualifying laps are done and Grid order is by Lobby Points
Scoring
Spoiler:


1. 25
2. 18
3. 15
4. 12
5. 10
6. 8
7. 6
8. 4
9. 2
10. 1
Beyond 10: .5 point
Class 1
Spoiler:

Prototype Class
Car Class: R1
Curb weight >= 1900lbs
Body Family: Prototype 1 or 2

Class 2

Spoiler:

GT Class
Car Class: R3
Curb Weight>= 2700lbs
Body Family: GT1, GT2, GT3
Since I can't specify in the game options to limit to multiple body families, we will have to register ahead of time what car you plan to use.

PWNzillaBH






---
Permissions in this forum:
You
cannot
reply to topics in this forum