Our next MSM event!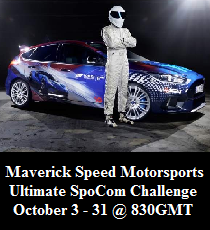 So, since TURN decided that PCars needs some work before they will race there, (there was a whole article on it on their site,) they decided to move the Masters Series to FM5.  I am fairly new to MSM (my old racing team imploded and I decided to take Bobbo's numerous offers to become a full member), so I am not certain how you guys do things.  Was anyone else thinking about racing in this, or are y'all mostly done with FM5?  

There are also 2 community events on FM5 that are being run by F4H: a virtual touring car league and a multiclass series.

BigBen0913




Race Number

: 213



Personally, I think the touring car series looks more interesting, but that's mostly because I'm rubbish in the R class cars. Speaking from experience, it's difficult to switch between Pcars and F5 in the same week.
_________________________________________________


Dominic Mako

Admin





Race Number

: 32



I thought that they all looked interesting for the most part.  I'm not much of a Ferrari guy so I wasn't really looking at the multiclass series.  Personally, I've been playing FM5 since PCars's bugs ticked me off a two weeks ago, and I'm becoming more comfortable with FM5 at the moment.  I was thinking about at least doing one of these if someone wanted to join me.

BigBen0913




Race Number

: 213



They just opened the Masters Series up for registration.  Is there anyone else who wants to do it with me?  I'll probably end up doing it on my own if no one joins me.

BigBen0913




Race Number

: 213




---
Permissions in this forum:
You
cannot
reply to topics in this forum