Our next MSM event!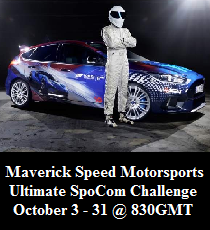 Despite all the bugs, issues, fixes and updates that don't work etc etc etc the real issue with the games is the attitude of SMS and the WMDs.
Going through the forum this morning some guy had posted that he was leaving the community due to the above and this is the response he got.


Bey bey community...
[size=48]Dont let the door hit you on the way out![/size]


definition

ReadingRich




Race Number

: 95



And 
Join DateJul 2011LocationLondonPosts3,188

Thread closed, the world's smallest violin has been played.
The following 3 users likes this Post: cubansandwich45, Franco Ferrari, Plato99

ReadingRich




Race Number

: 95



wasn't this the post the guy was complaining that when it rains that the crowd don't pull out umbrellas?

I think sms`s real problem is not getting the fixes out quickly enough without creating more issues than it resolves.

and announcing pcars 2 so early was an arrow to the knee for sure
_________________________________________________

RetPetty

Admin





Race Number

: 7



No he was fed up with not being able to get online or save set ups or use his wheel. He even said it was a better concept the fm6 just poorly excuted. 
I just can't believe the attitude of sms

ReadingRich




Race Number

: 95



I think its disappointing because it shows so much promise and give us a setup for actual race weekends. however the bugs have pretty much killed it. and it seems it loses favor each and every day.

shame because when it works, its crazy good. but when it doesn't, well we all know the stories.
_________________________________________________

RetPetty

Admin





Race Number

: 7



I just don't like there attitude and arrogance

ReadingRich




Race Number

: 95




---
Permissions in this forum:
You
cannot
reply to topics in this forum