Our next MSM event!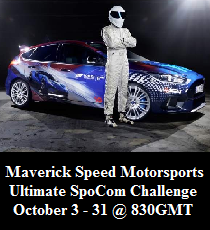 Welcome back to my review!, now last time you saw I reviewed the new sensation BMW 1M coupe and loved it. Now I am sticking with BMW, but I'm going back in time to about 30 years or so. And here is what I am talking about.
The BMW M1 was a sports car that was produced from 1978-1981 that was derived from an agreement b/w the Germans and the Mad Italian supercar maker Lamborghini. As of now it is the only Mid-Engine BMW to ever be mass produced. It is powered by a twin cam 3.5 L engine with a with a Kugelfischer mechanical fuel injection. This version was also used on the South African version of the BMW 745i.
They built a coupe version a required homologation rule to enter a sports car series. The race car entered in the BMW M1 Procar Championship which was one make auto racing series that featured the race versions of the M1. Notable drivers include Nikki Lauda and Nelson Piquet who both won the championships in 1970 and 1980 respectively before it folded up after the 1980 season so BMW could focus more on Formula 1.
Now in the game, the car comes in the game as a standard car, meaning its NOT a DLC car and it cost a cool 150,000 Forza Credits, which is kinda alot for a B class car. So here are the "stats" and "good stuff" of the car while it is in showroom form.
I decided to go wit a handling version of this car because I already had a power car for B class but decided last minute to go with this. I debated for a while on what upgrades I wanted to use, so making its return from last week is the "upgrades" section of my review!
My original intentions was to run with slicks and the whole 9 yards, but with any thing over stock compound made the car bog down on launch because of not really having the power, so I went with stock compounds to get a better launch and just increased with widths. Did exhaust and pistons to give me a bit more power. So I drove the car and it performed much better on the handling tracks and kinda struggled on the power tracks. So I took the car onto my 5 lovely test tracks and here were the results.
So, in conclusion, the BMW M1 is a great handler car. It won't be as good on tracks like Road America, but it will thrive on tracks like Laguna Seca and even Catalunya where its handling can really come into play.
Now as I revealed last week, I did my top 10 modern cars, so I decided this week to do my top 10 cars of all time as the request of SnippetyOggy86. So here ya go.
10.1966 Ford GT40
9. 1995 Ferrari 355
8. 1969 Ford Mustang Boss 302
7. 1965 Ferrari GTB/4(aka Daytona)
6. 1967 Lamborghini Miura P400
5. 1999 Pagani Zonda C12
4. 2010 Ferrari 458 Italia
3. 2011 Lamborghini Gallardo LP570-4 Superleggera
2. 2010 Audi R8 5.2 FSI Quattro
1. 1987 Ferrari F40
I chose the F40 for 1 simple reason that it is a great car, arguably the greatest super car ever. It didn't have traction control, ABS or any technology to make it better on the road, the only thing that made you better on the road in that car is yourself. And that's why it is my all time favorite car.
Well thats it for this week. Tune in next week when I review my very first R1 car, the Audi R18

_________________________________________________

yay, i see the miura at no 6

good review btw, ive heard this car mentioned alot on the site but never bothered to look too indepth at it, will do now though

_________________________________________________

RetPetty

Admin





Race Number

: 7



Great review bobbo, good to see the older cars getting a chance to prove they are still a good buy and can provide you with lots of fun. Also your top 10 is interesting, not your everyday cars

_________________________________________________
2012 & 2013 MSM Champion


SnippetyOggy86

Admin






Nice review I always find the M1 to be an underdog due to its great handling and decent acceleration that many classics have. Really need to go get one.

Guest

Guest





Great review Bobbo, of a very interesting car. the M1 was the first car I made in B class, but it got outclassed over time, mostly because of my increased understanding of tuning and upgrading I guess. I'm going to try it again thanks to you. I see you put that skull on the paint again

Several of your times are driven in test drive? I wanted to look on the leaderboard to see how they compare but some don't show up. The times do look good though.
_________________________________________________

Othelion




Race Number

: 23



Good review, I always really liked the M1.
_________________________________________________
Black Box wrote:I'm designed to be completely fabulous. So is there a way around it?

slasher99999

Test Driver






Good review

Tip: This is a great handler's car for A class as well. Can really hang with the 037 and is faster than it on many tracks. I set my hill climb time on one try with this car

_________________________________________________

Toasterr x




Race Number

: 811



I guessed correct. Good review. I changed the tires on a 1M once, when i worked for BMW.

It was a technical marvel when it was released. Not many cars back in '78 came with all the CPU this car had.


_________________________________________________


Clark GriswoId




Race Number

: 3




Guest

Guest





Nice review—definitely learned something about its history.

Guest

Guest






---
Permissions in this forum:
You
cannot
reply to topics in this forum